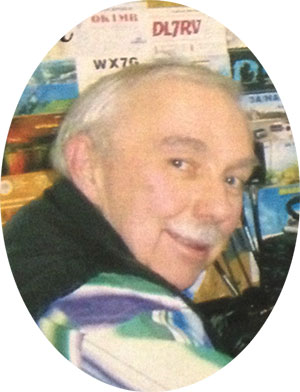 Paul Hudson
(1944–2015)
Paul Hudson (VE3TA, Mr. Ace) passed away peacefully at home the evening of April 17, 2015 surrounded by his family. He was an innovative design engineer, a successful entrepreneur in the manufacturing of radio and television broadcasting equipment, a devoted father, a loving husband, a loyal brother and friend.
Since the 1950s, one of Paul's greatest passions was amateur radio. He participated in many international amateur radio contests and events, most recently with the Contest Club of Ontario (VA3CCO).
The family has set up a memorial fund with CCO to contribute to expeditions and educational efforts for the future amateur radio operators of Ontario.
A celebration of his life will be held at the Canadiana Restaurant and Banquet hall (5230 Dundas St W) on May 3, 6:30 PM.